THE HIGHLY RECOMMENDED DIAGNOSTIC CENTERS IN INDIA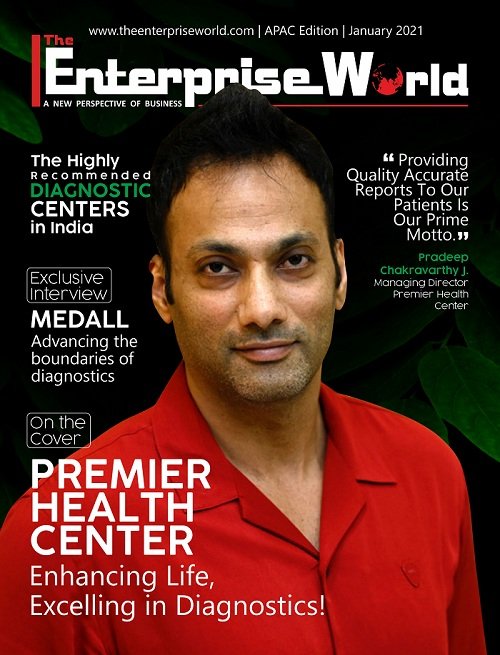 THE HIGHLY RECOMMENDED DIAGNOSTIC CENTERS IN INDIA features,
Featuring for the cover story is Premier Health Center. Bootstrapped by Mrs. Prasanna Janardhanan and Mr. Janardhanan in 1980, Premier Health Center is a niche chain of diagnostic centers and hospitals empowering the healthcare sector.
Mr. Pradeep Chakravarthy J, Managing Director at the Premier Health Center is the backbone behind the company's long-standing success. Under his visionary leadership PHC's team of experts in providing top-notch and comprehensive diagnosis solutions under one roof.
Ecotown Diagnostics is a vision realized in the direction of providing quality diagnostic services to clients. At Ecotown they believe that "Quality in Service is not, what they put into it, rather it is what their customers get out of it".
At Ecotown they strive to give their clients the best and most state-ofthe-art diagnostic care and consultation they deserve.
Read out a conversation with Dr. Shivaraj Shetty, in which he shared his views on the current industry scenario and how Ecotown is charting new paths of success.
Medall, South India's largest integrated diagnostic services provider is accelerating the transformation in the healthcare sector with its cutting-edge and advanced offerings. Readout an interview with Mr. Arjun Ananth, Director, and CEO at Medall, in which he shared how Medall is empowering the change.
Oncquest is one of the largest diagnostic labs in the space of molecular pathology, with a strong credential in pharmacogenomics, companion diagnosis, immunohistochemistry, cytogenetics, hematopathology and with a comprehensive menu of laboratory assays with unparalleled service.
Today the laboratory handles over 15000+ samples a day with great precision and has earned its reputation for clinical excellence in the Indian market. Dr. Ravi Gaur, who is Director & Chair Medical Advisory Committee of Oncquest lab shared his thoughts on the current industry scenario and his journey at Oncquest.
The idea of Qualilife Diagnostics was born to fill these lacunae and it took shape in 2010. They decided to have the latest technologies to meet the demand and the addition of technologies were made as per the requirements.
Every few years the world saw outbreak of infections and Qualilife wanted to lead the way for the solutions of diagnostic challenges during these outbreaks and so they did. Read out a journey of Qualilife Diagnostics, one of the leading Diagnostics centers in India
In Experts Talk segment, read out an article from Mr. Abhinav. Abhinav is the Managing Director of Accurex Biomedical Pvt. Ltd and the Secretary of the Association of Diagnostic Manufacturers of India. He is a speaker at various healthcare & business events.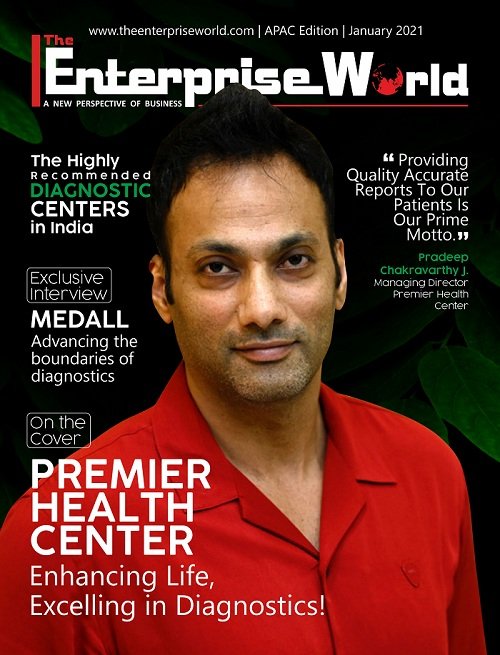 Innovating, Collaborating And Providing Award-Winning Diagnostics Services
Patients In Need Of Diagnostics Tests Are Avoiding Pathology Labs Due To COVID Fears: Doctors