Enterprising Companies of the Year - Vol. 5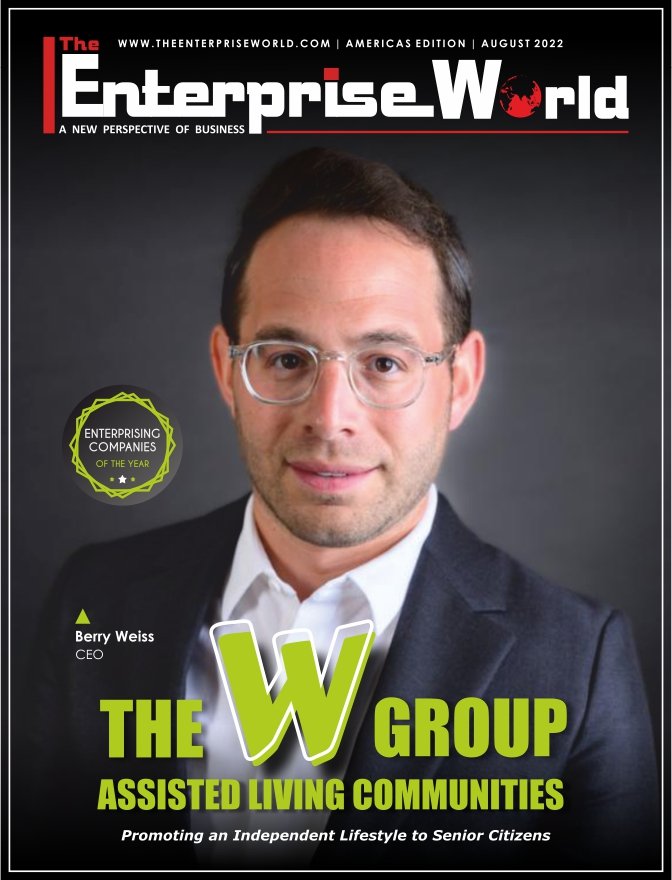 Enterprising Companies of the Year - VOL. 5 features,
The W Group: The W Group Assisted Living Communities is one of the largest adult home/ALP organizations in New York State. Almost 10 years ago, Berry Weiss realized that residents throughout the state needed a safe compassionate, and caring place to live when they could no longer remain alone in their homes. 
The mission became to build communities that would be able to simulate an at-home care facility that could assist its residents with daily activities such as dressing, bathing, medications, and meals all within a safe and caring environment.  
"We started The W Group Assisted Living communities with 3 facilities located within the 5 boroughs. Today, we own and manage 30 facilities in New York and Florida." 
The success of The W Group Assisted Living Communities is based on the motto that "Our residents come first" and absolutely no kind of expense is spared to see to it that they are well cared for and safe. 
Every member of the company is completely dedicated to it, and not just because it has turned out to be a bigger venture, but it is because of the fact that every employee is committed to working for the betterment of society, in every way possible. 
The W Group's Assisted Living Communities highly trained Physicians and Specialists treat every patient based on their individualized clinical needs. Their onsite medical assistants act as a member of the Long-Term Care facility's team. They coordinate all levels of primary and specialty medical care for every patient as needed. 
Geothermic Solutions: Leveraging decades of cumulative experience and advanced scientific evaluation, Geothermic Solution's GeoHeatTM harvesting technology is a game-changing breakthrough in the field of geothermal energy. 
Geothermic Solution's patented technology targets and harvests dry heat at a high temperature from an inexhaustible supply of thermal energy in the earth's crust.
Previous geothermal heat harvesting methods have depended upon massive subsurface water reservoirs that are costly to locate and exploit and often become rapidly depleted. Geographically constrained, they provide significant environmental challenges. 
By contrast, Geothermic Solution Inc.'s closed-loop system can be implemented in almost every country on earth, with virtually no environmental impact beyond the installation process. 
Unlike other promising but intermittent clean energy sources like wind and solar, it is steady and dependable. It does not need water, nor does it extract matter, liquid or solid, from the earth. 
Geothermic Solution Inc. boasts a team of world-class experts in well design, drilling and completion, geology and geomechanics, power generation, energy economics, and regulatory policy. Geothermic Solution's approach incorporates discrete packages of complementary technologies, each coherently supporting the others, for extracting heat (not water) from geologic formations.
Uniting these elements results in a system, covered by a series of patents, that deliver clean, renewable energy below the cost of other generation technologies. 
Indeed, Geothermic Solution's technology enables the lowest-cost, fastest-to-market, most environmentally sound solution for reliable, inexhaustible baseload electricity worldwide
Geothermic Solutions, Inc
Energy Independence, at Last
Delivering Performance Louvre Window Solutions
In Home Personal Services
A New Vision for Caregiving