The Highly Recommended Financial Advisors For 2020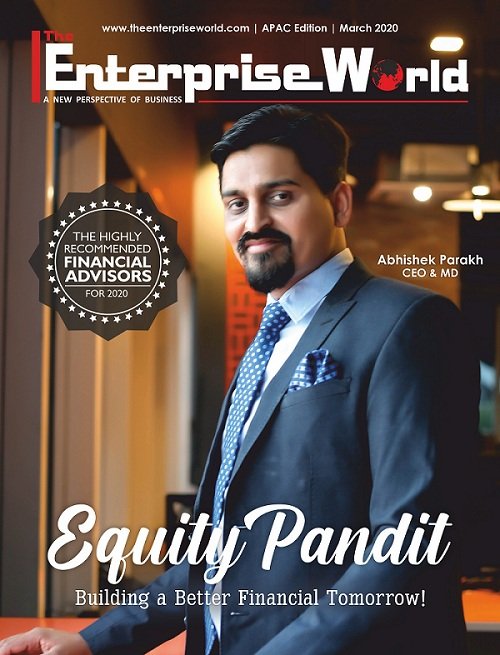 The Highly Recommended Financial Advisors For 2020 features,
Featuring for the cover story is EquityPandit. It was founded in the year 2005 and today, it is the Leading Equity Research Company in India.
The company specializes in the business of analysis, information, and intelligence.
EquityPandit offers a diversified range of products and services according to the difference in the needs of an investor and a trader.
Mr. Abhishek Parakh CEO & Managing Director at EquityPandit is a master brain behind the long-standing growth of the company and he is making efforts to help people to boost up futures financially.
Ms. Manju Mastakar, a financial professional with close to two decades of experience in managing Investments founded Armstrong Capital in 2011.
Armstrong Capital Advisory Pvt. Ltd is a privately owned investment management firm counseling both individuals and businesses.
Sixth Sense Ventures was launched as India's first domestic, consumer-focused venture fund that is investing in the Consumer of Tomorrow…Today! Sixth Sense invests in first-generation entrepreneurs who are disrupting large, sticky consumer categories and carving a niche for themselves.
In a talk with Sixth Sense Ventures' founder and CEO Mr. Nikhil Vora, discover more about the company and his thoughts about the current market scenario.
Go Digit is making insurance easy! With that as their mission, they are reimagining products and redesigning processes, going back to the basics, and building simple and transparent insurance solutions, that matter to people.
Manhaday Consultants Private Limited is a boutique investment banking firm which is in existence for more than a decade.
Manhaday Consultants is into growth advisory / fundraising, debt & equity / Mergers & Acquisitions / Joint Venture, India Entry, etc. In a talk with Mr. Uday Hegde, Director at the company let's get known to their journey since inception.
Mr. C S Sudheer started IndianMoney.com in 2008 and today the company is running smoothly with creating its unique place in the market.
The priority of indianmoney.com is to provide financial education to the public.
Besides giving advice over the phone, articles, and videos on commonly enquired topics are made available through their website and social media platforms.
Mr. Lokesh Agrawal is helping out people with his vast experience in the field of finance through ACE Consultancy.
In an interview with him discover more about ACE Consultancy's journey since the inception and what they offer to their valuable clients.
Oakcapita Advisory LLP is a boutique Middle Market M&A Advisory Firm, rendering seamless advisory services to clients seeking in-depth strategy, investing, and financial expertise.
Mr. Binesh Balan, Founder, and CEO is the master brain behind the company's long-standing success.
Armstrong Capital Advisory
Bridging The Gap Between Where You Are And Where You Want To Be
Go Digit General Insurance
To Simplify What's Complicated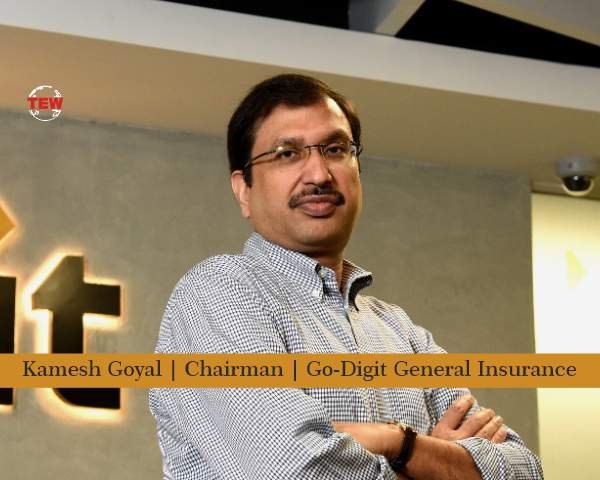 The Largest Financial Education Company In India
India's First Domestic Consumer-Centric Venture Fund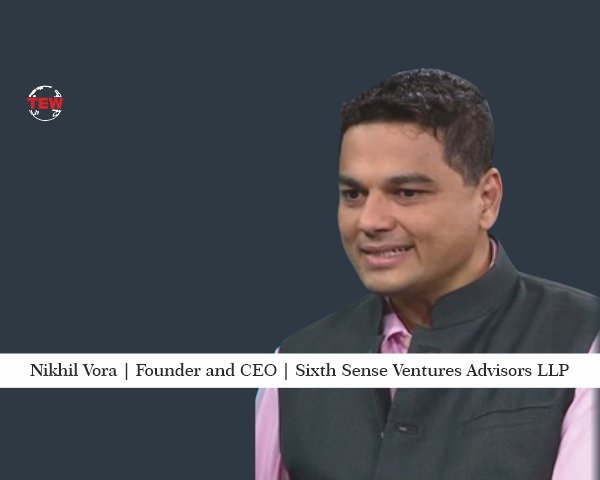 India's Financial Specialist With Local And International Network
Artificial Intelligence: Impacting Your Daily Life
Upshot Metros: AMAR KOLKATA
Credit Cards Can Help You A Lot!
The Bombay Stock Exchange