THE MOST RECOMMENDED SALESFORCE SOLUTION PROVIDERS TO WATCH IN 2021- VOL. 1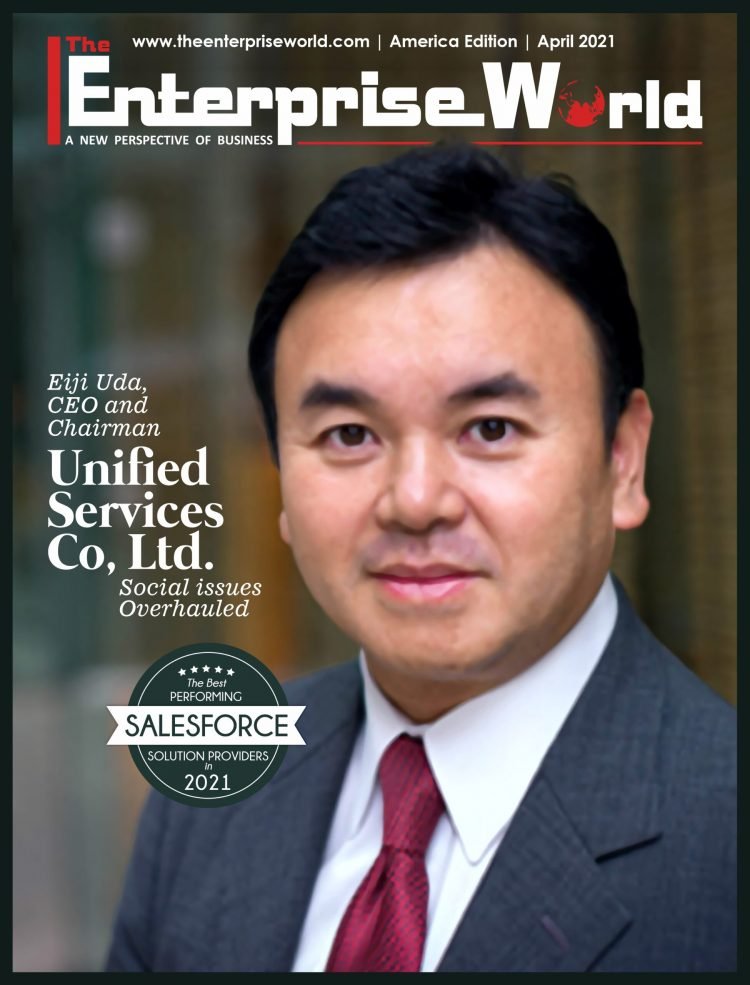 The Most Recommended Salesforce Solution Providers To Watch in 2021 features,
The cover story of this feature highlights the fascinating and innovative services of Unified Services Co. Ltd. (Unisrv).
Unified Services Co, Ltd. (Unisrv) is a company that originated in Japan, which aims to tackle the social issues/challenges by Information Technology, especially vertical cloud, called "Industry Cloud" which was established in 2004.
Their expertise and thorough knowledge vary across domains, relentlessly work and products that are different, and offer unique solutions to various issues.
As electricity retailing was liberalized, the major task for conventional electric power companies was to reduce their costs to survive in the market, resulting in a major and increased demand for a low-cost rate calculation system.
Read more about their revolutionary services, unmatched team, and innovation.Grab the scintillating conversation with Tony Zorc, CEO at Accounting Seed. With Accounting Seed, he has created a robust accounting solution with the same flexible, fast, and efficient functionality as Salesforce.
Engross yourself reading the innovative services provided by
SharinPix. SharinPix is a unique company, dedicated to working in this domain and with one specialty – Images.
SharinPix is a 5 years old French company delivering worldwide an App on the AppExchange to make possible any implementation of image requirements in Salesforce.
In another thorough conversation with Mr. Mark Wheeler, Founder, and Director at Stratiform.
Stratiform was founded with one goal in mind- to improve their clients' business.
Grab this interview and find out how do they make it happen.