The Most Innovative Digital Transformation Service Providers for 2020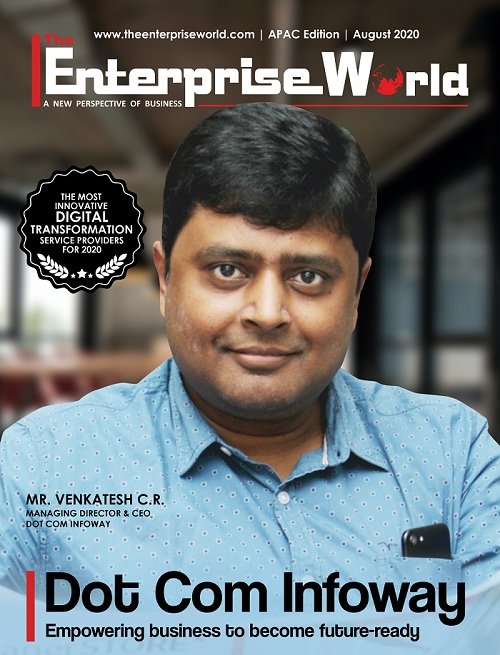 The Most Innovative Digital Transformation Service Providers for 2020 features,
Featuring for the cover story is Dot Com Infoway. It is an IT company that has been in operation for 20 years now. From the get-go, they have always been an organization that offers enterprise, offshore solutions.
It didn't take long for them to diversify their services, as is fitting in a field that is as dynamic as the one they are operating in. Under the experienced leadership of Mr. Venkatesh C R, Founder, MD, and CEO at Dot Com Infoway, the team of domain experts is making smart efforts to innovate smart IT solutions and empower businesses.
AlpineSoft IT Solutions Pvt. Ltd. is a trustworthy name ahead in the field of information technology that is adding speed to the digital revolution with its comprehensive and cutting edge offerings.
Under the strong leadership of Mr. Arvind Kanaujia and Ms. Raina Kanaujia, Directors at the company, AlpineSoft is empowering businesses with the utmost innovative IT solutions.
JDSOFT believes in creating intelligent enterprises where technology gives the power to human to deliver value while the muscle work is taken care of it by it.
In a candid talk with Mr. Joel Pandian, Director – Data Analytics and Value Management at JDSOFT, discover more about their journey since the inception and their range of offerings.
NSquare is specialized in end-to-end Dynamics CRM implementation and customization across industries.
NSquare helps businesses to achieve a smooth transition and customized implementation for Dynamics CRM, right from scratch as well as transiting from existing systems to Dynamics platform.
Mr. Nilesh Kankariya, CEO at NSquare and his highly efficient team of experts is making hard and smart efforts to empower businesses across every sector with their comprehensive offerings.
Opstree Solutions is a boutique, highly specialized DevSecOps engineering company. Incepted back in 2014, Opstree Solutions has become one of the most trusted names in the field of technology.
In a talk with Mr. Shankar Jha, Co-Founder and CEO at Opstree solutions get known to their journey since the inception and their comprehensive offerings.
TOAE Security is one of the worldwide leaders in security, technology services, and digital security enablement.
Mr. Shubham Mishra Founder and CEO at the company and his team are making smart efforts to secure businesses with comprehensive digital solutions.
Led by Prashant Phatak, Valency Networks is a company that provides services in the areas of Vulnerability Assessment and Penetration Testing services for webapps, cloud apps, mobile apps and IT networks.
Along with security testing, Valency Networks also provides compliance services such as audits and implementations of ISO27001, GDPR, PCI DSS, HIPAA, NIST and other industry specific certifications.
Innoval Digital Solutions Pvt. Ltd is a leading name in the SAP solutions landscape. Innoval Digital Solutions Pvt. Ltd is empowering businesses with their cutting edge and comprehensive technology offerings.
In an interview with Mr. Sunil Gupta, CEO, and Director of the company read about company's journey since inception and more about their quality offerings
AlpineSoft IT Solutions Pvt Ltd
Taking Technology Forward With Experience
Transforming Businesses With Dynamic Solutions
Providing Smart Cyber Security For Smart Businesses!
A One Stop Shop For Cyber Security Services
The One-Stop Solution For All Your Software Needs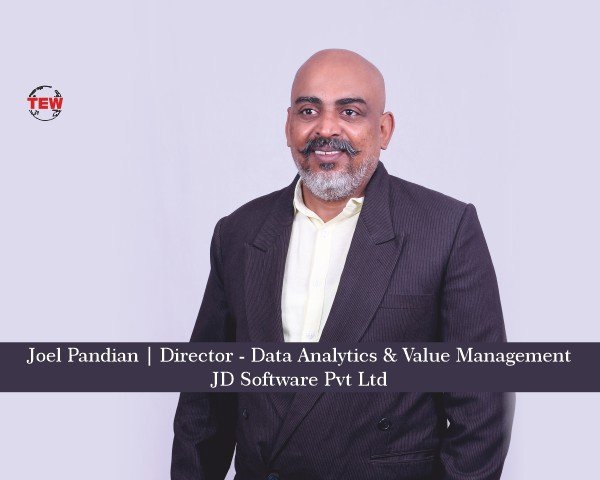 Innoval Digital Solutions
Value Delivered Through Innovation
End To End DevOps Delivered!
COVID-19 Impact On Operationalization Of Analytics
Ideas! Keep them organized for a better outcome.
Rio De Janeiro – The Marvellous City!