Running a business successfully for many years is not everyone's cup of tea. It becomes more difficult, especially if you pass on the business from one generation to the other. But what if we tell you that there's a family in Europe that has been doing it for over 250 years? Yes. The Rothschild family is amongst the very few wealthy families around the world that have experienced sustained growth over a long period.
One of the leading families in Europe in the 10th century to establish banking and finance houses, the Rothschild Family has today established banking and finance houses in Europe to finance infrastructure projects such as the Pioneer, Railways, and Suez Canal, etc. It has created an international world of high finance. In this article, we will see how the Rothschild family rose to prominence.
But before moving forward, let's first see how it all started.
Humble Beginnings of the Rothschild Family
The inception of the Rothschild Family business Empire dates back to the 1760s, when Mayer Amschel Rothschild (1744-1812) established a banking business in his native Frankfurt. Born in 1744, Mayer Rothschild was raised in the German Duchy of Hesse in a ghetto in Frankfurt. During that era, Jews were legally required to live in small communities that were far from Christian. They were not allowed to leave their villages on Christian holidays, Sundays, or nights.
As a child, Rothschild lived in a full house with about 30 other family members. Rothschild learned about the business world at an early age. His father, Amsel Musa Rothschild ran a business of coins, silk, and other items to survive. Mayer Rothschild became an orphan at the age of 12 after the death of his mother. His father had died before. Rothschild's parents wanted him to study Jewish education to become a Jew. However, he decided to take an internship with a banking firm in Hanover, Germany. During his time, Rothschild learned the ins and outs of banking and foreign trade.
Rothschild returned to his hometown, Frankfurt, when he was 19 years old. Along with his brothers, he continued the commodities and wealth trade in his father's early days—the rare coin to Prince Wilhelm Coin, who became Wilhelm IX, Landgrave of Hesse-Castle in 1785 and eventually the richest man on the European continent. Soon, he started providing other banking services to Wilhelm and several aristocrats, and by 1769 Rothschild was crowned Court factor (a Jewish banker who managed the finances of the European nobility and royalty). In 1770, Rothschild married and had ten children, five sons, and five daughters.
Rise of the Rothschild Empire
The previous two court factors of the empire could not continue their business to the next generations. Mayer Rothschild, however, managed to pass on his wealth to his five sons, establishing an international business family. His five sons expanded the business throughout Europe. They covered five different cities including Frankfurt, London, Paris, Vienna, and Naples. Between 1815 and 1914, the Rothschilds controlled the world's largest bank.
Many factors contributed to the growth of the Rothschild banking empire. It benefited greatly from the French Revolution. During the war, the Austrian army contracted Rothschild to supply several items, including wheat, uniforms, horses, and equipment. He also facilitated monetary transactions for Hessian mercenaries.
Around that time, Rothschild sent his five sons to live in the capital cities of various European countries. His goal was to set up a banking business in Frankfurt, Naples, Vienna, Paris, and London for each of his children, and in the 1800s, he did. Spread across Europe with Mayer Rothschild's children, Rothschild's became the first bank to cross the border.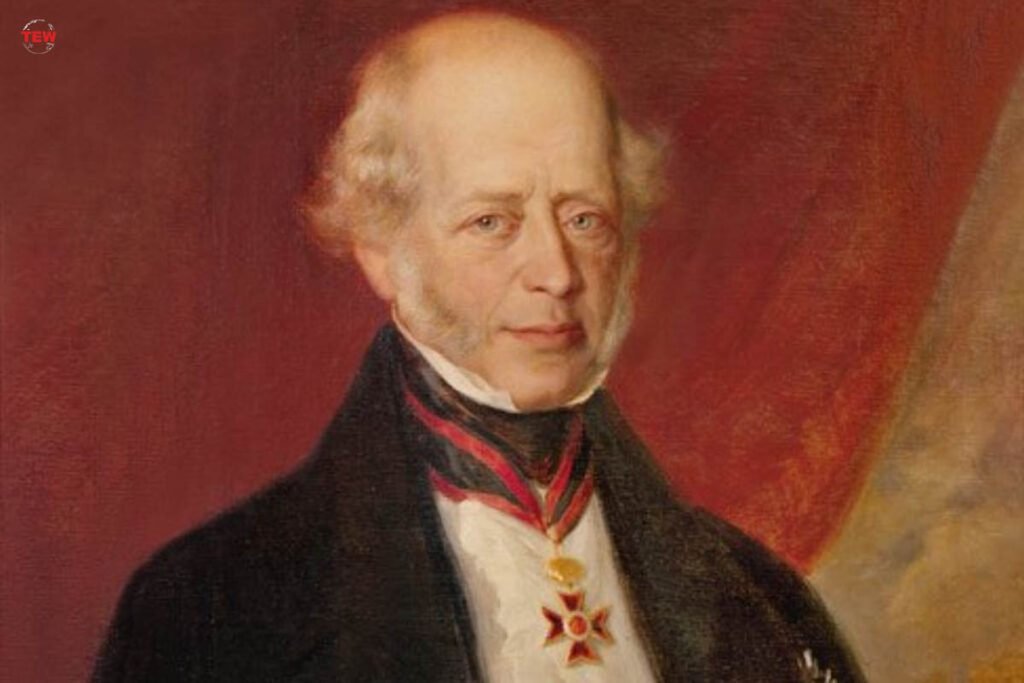 Nathan Rothschild: The Best Successor
Of the four Rothschilds that went abroad, it was the third son Nathan (1777-1838) who became the greatest success. With Mayer Rothschild's children spread across Europe, Rothschild's enterprises became the first banks to effectively cross borders. Nathan played a leading role in leading international finance.
Using a network of carrier pigeons to communicate with his brothers, Nathan acted as a central bank for Europe—funding infrastructure such as brokerage purchases for kings, protection of national banks, and railings, which industrialized will help start the revolution. Nathan moved to England in 1798. There, he set up a textile job business with working capital of £20,000, equivalent to 1.9 million in today's context. He also traded on the London Stock Exchange and eventually founded a bank called NM Rothschild & Sons Limited. The firm is the seventh oldest bank in the country in continuous operations.
Although privately held and controlled by the Rothschild family, N. M. Rothschild & amp; Sun Ltd reported a net profit worth of £34 million at the end of 2014. Like other Rothschild banks, which were later established throughout Europe, NM Rothschild & amp; Suns lent to the government during the war and crisis.
Significant Years in the History of the Rothschild Family
1763: Mayer Amschel Rothschild joins his brothers in the family business
1769: Prince Wilhelm bestows Mayer with the title of 'Court factor'
1789: Nathan Rothschild starts a textile business in Manchester
1810: Nathan establishes N M Rothschild in London
1824: Nathan and Moses Montefiore come together to start Alliance Assurance Company
1835: Nathan acquires rights to mercury mines in Spain
2019: N M Rothschild and Sons report revenue of €1.87 billion
The Rothschild Family in the 21st Century
Family property has been divided into several descendants and heirs over the years. Today, their holdings are spread across a wide variety of industries, including financial services, real estate, mining, energy, and even charitable work. Some Rothschild-owned financial institutions still operate in Europe, Including N. M. Rothschild & amp; Sons Limited in the United Kingdom, and the Edmund de Rothschild Group in Switzerland. The Rothschild family also owns more than a dozen wineries in North America, Europe, South America, South Africa, and Australia.
Rothschild Family's Net Worth
In the 21st century, Rothschild corporations continue to see success. The annual revenue for Rothschild & Co. was € 1,589 million in the fiscal year 2016. Most family members are employed directly by these corporations or Investments are made in works that generate family wealth. Today, in 2023, the Rothschild family net worth is over $500 billion, and is known as one of the wealthiest families in History.
Continued Success!
The remarkable success of the family is mainly due to the strong interest in collaboration, entrepreneurs, and the practice of smart business principles. Nathan Rothschild's estate was linked to the other fortunes of the family and each Rothschild pass became part of the collective wealth of the next generation. The Rothschild dynasty continues to finance the conduct of global trade and contributes to scholarly, humanitarian, and business endeavors. We hope you found this article insightful!
For recent and latest updates related to everything business, please subscribe newsletter from "The Enterprise World".