FEATURED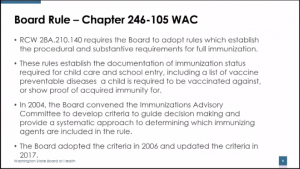 Screenshot of slide presented at WA State Board of Health Meeting Informed Choice Washington (ICWA) logo In a unanimous vote, the WA State Board of...
PRESS RELEASE
As the Cannabis Market Nears $100 Billion, Luxury Glass Entrepreneur Tako Glass Leads the Charge I've got a few big things happening early this year which I am stoked about. At the end of January, I'm traveling to Las Vegas...
Jerrod profile LaMay Endorsement1 Former State Trooper who resigned over vaccine mandates endorses and joins the Jerrod Sessler campaign. The fourth district of Washington State will not find a better candidate to replace the traitor Dan Newhouse. It is time...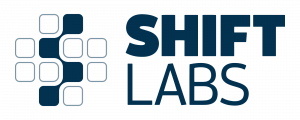 Connected Infusion Monitoring Company adds medical expertise in clinical affairs, risk management and pharmacovigilance to highlight commitment to transform the home infusion industry. SEATTLE, WA, USA, January 11, 2022 /EINPresswire.com/ -- Shift Labs, the industry leader of infusion monitoring solutions,...
Syndicated Columnists Amy Rushforth Kelly Gilfillan Co-Creator National Organization for Advisors who create. Pool and Share original content regarding financial topics. SYNDICATED COLUMNISTS IS A NATIONAL ORGANIZATION COMMITTED TO A FULLY TRANSPARENT APPROACH TO MONEY MANAGEMENT. WE ACCOMPLISH THIS GOAL...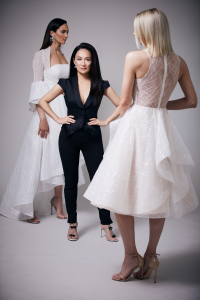 Luly Yang Claims Gold International Design Award for Luly Yang Bridal Collection Luly Yang Design Group wins Gold International Design Award for design of Alaska Airlines Uniforms Luly Yang won nine International Design Awards (IDA) for collections in categories from...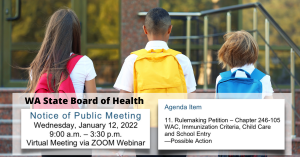 The WA State Board of Health meets January 12, 2022 to consider a new rule petition that prohibits requiring certain vaccines for school attendance. InformedChoiceWA.org Informed Choice WA's petition for a new rule to prohibit school requirement of Emergency Use...